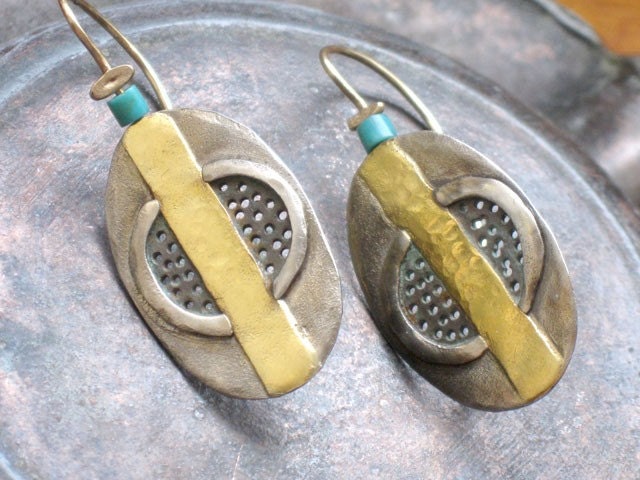 Primitive earrings silver are inspired by ancient ethnic earrings but the idea is my own.
These oval earrings are handcrafted from 925 sterling silver.
In the center I soldered two halves of a loop. Through the loops and through the earrings from top to bottom, there is a 22k gold plated brass strip. In side the two sides of the loops I drilled a few holes. On top of the earring, on the ear-wir...
Click Here to Visit My Etsy Shop!